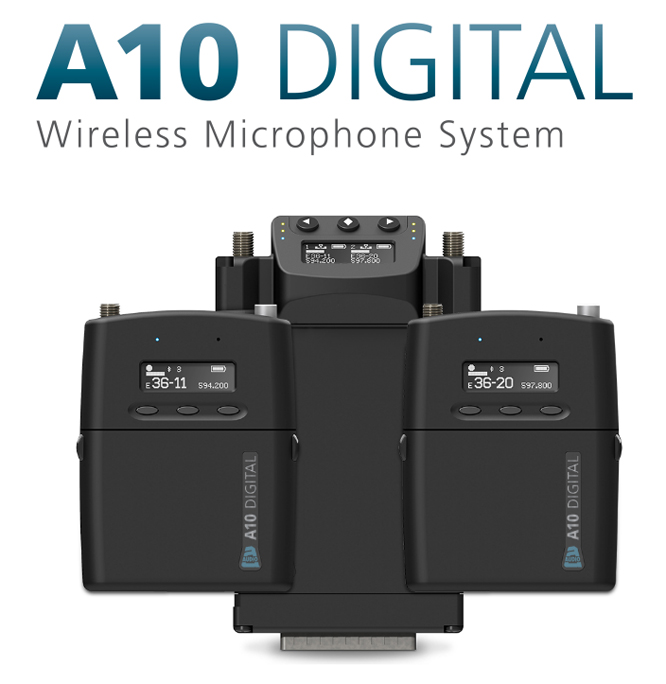 Audio 1010
Full digital signal processing. Full Audio sound. Full of creative possibilities.
The 1010 sets a new standard in professional digital wireless microphone systems. It's designed to deliver the rich sound and rugged reliability that Audio is known for using the precision that digital technology offers. Inside, there's 100MHz of switching bandwidth – more than enough to deliver the flexibility you need while maximising battery use. Up to 20 systems can be operated together in one TV channel using a proprietary modulation scheme that allows high channel density without compromising on range. With an unrivalled end-to-end delay of just 2mS.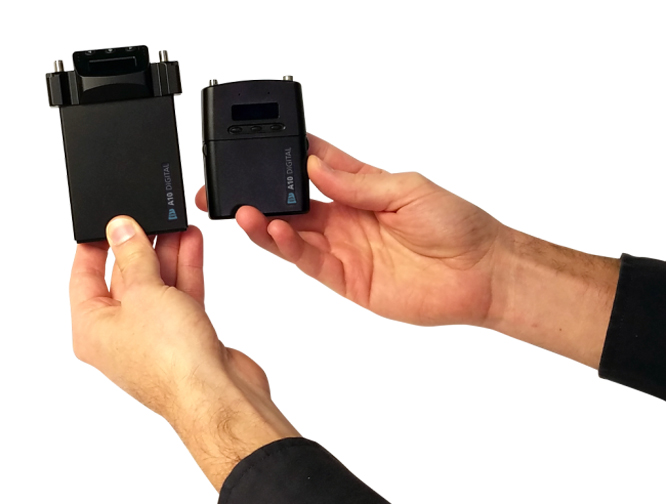 Menu driven set up. Monitoring by app.
Both transmitter and receiver have maximum clarity OLED menu driven select-and-click displays that make set-up and operation very simple. Brightness can be reduced or the screens can be turned off entirely (as can all the LEDs). There's even a free downloadable app which will control the main functions on the transmitter from your phone or iPad and monitor battery levels.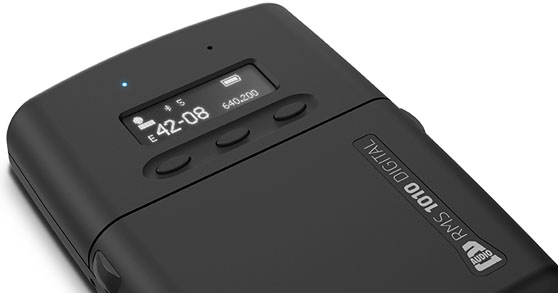 Rugged build. Ergonomic design.
The units have black anodised cases machined from solid, high grade aluminium. The rounded corners and recessed buttons on the TX1010 transmitter make it discreet and comfortable to wear. The DX1010 receiver, with its pivoting OLED display and easy to see controls, is designed to be accessible at all times – even when it's lying flat or is in a bag.