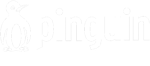 Pinguin Software

Pinguin manufactures and publishes reference audio software products for professional audio and video applications. The company designs software for measuring audio quality parameters since 1989. The software fully complies with the EBU technical recommendation R128 for loudness metering.
With the introduction of standardized loudness metering, the software found its way into most of the European public radio broadcasting stations. Pinguin creates customized versions to optimize workflows on demand.
""Pinguin Instruments are faster and and more musical than any other tool I used"."
""These instruments make my work better, and no one else provides them.""
VISUAL CONTROL OF AUDIO
Since the early 90''s Pinguin developed software to analyze and visualize sound in the most musical and meaningful way. Our tools help engineers to review, evaluate and improve their work.
Ahead of the standards
Always being part of the audio industry Pinguin is involved in defining and implementing today's loudness standards. Precise and ergonomic tools assure broadcasters, video post facilities and music studios that they work according to international requirements.
PlugIn and Hardware Metering
Using the PGAMMWire PlugIn You can route any Signal directly from your Workstation into the Pinguin Meter. Alternatively you can measure external Signals directly from from the audio interface from your PC or MAC.